"A webpage emphasizing all that is happening with Koi keeping in the Pacific Northwest."
Click on the Clubs Logo to be taken to their page where you will find more news and pictures.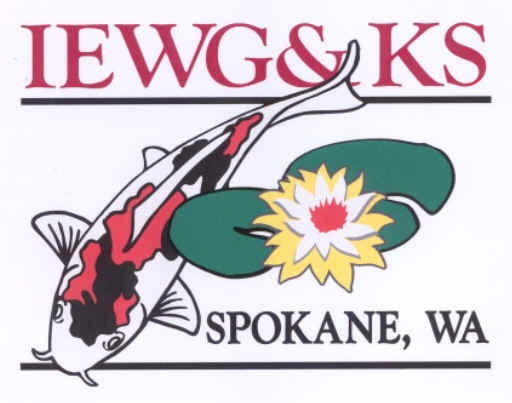 2130 Opal Place
Abbotsford, BC V2T3T5
Contact: Marc Tilkin
​
dai-ichi koi and Japanese garden club of british columbia
738 Towner Park Road
North Saanich BC V8L 5LK7 Canada
Contact: Irene Dunic
idaho Water Garden & Koi Society
1739 W. Colchester Drive
Eagle, ID 83616
Contact: Sot Chimonas
​
inland empire Water Garden & Koi Society
P.O. Box 4792
Spokane, WA 99220
Contact: Diana Lynn Rehn
​
mid Columbia Koi & Pond Club
P.O. Box 1763
Richland, WA 99352
Contact: Carmen Stafford
E. 3833 Wildflower Lane
Hayden Lake, ID 83835
Contact: Gene Anderson
Northwest Koi & Goldfish club
ZNA Northwest Chapter
16952 NW Bernietta Ct.
Portland, OR 97229-7947
Contact: Pat Christensen
Olympic Koi, Goldfish, & Water Garden club
P.O. Box 4634
Bremerton, WA 98312
Contact: Helen & Russ Morgan
Oregon Koi & Water Garden society
P.O. Box 1352
Roseburg, OR 97470
Contact: Norman Call
​
5119 57th Ave. Ct. W
University Place, WA 98467
Contact: Maggie Post
​
P.O. Box 8118
Medford, OR 97501
Contact: Lois Rosmarin
​
washington koi & water garden society
P.O. Box 148
Bothell, WA 98041
Contact: PNKCA Rep
​